The Aviation Art of Alex Hamilton



4 Engines 4 Long Haul




Signed by the artist - $165






54 Squadron Spitfires




Signed by the artist - $185




After the Battle




Two pilot signatures - $195



American Masterpiece




Signed by the artist - $165






And Not to Yield




Signed by the artist - $210




And Suddenly Alone




Signed by the artist - $175



Apache to the Front




Signed by the artist - $95






The Baron's First




Signed by the artist - $200



Butcher Bird's Lair




Signed by the artist - $175






Catch 22




Signed by the artist - $195




Cheerio Ivan




Signed by the artist - $195



The Cloak Removed




Signed by the artist - $175






Cranberry Sunset




Signed by the artist - $195




Daily Inspections




Signed by the artist - $175



A Day for the Beach




Signed by the artist - $210






Duel Over Dieppe




Signed by the artist - $210




Double-Decker Bus




Signed by the artist - $185



Everything Down




Signed by the artist - $175






Express Delivery




Signed by the artist - $175




Familiar Faces




Signed by the artist - $185



Final Departure




Signed by the artist - $200






First of the Heavies




Signed by the artist - $210




Focke Wulf 190




Signed by the artist - $185



Foxtrot Finals




Signed by the artist - $185






Good Morning B Flight




Signed by the artist - $195




Grief for London




Signed by the artist - $185



F4F Grumman 'Wildcat'




Signed by the artist - $185






Harrier Over Afghanistan




Signed by the artist - $210




Heaven's Prop




Signed by the artist - $175



Home From Home




Signed by the artist - $175






Hornchurch Farewell




Signed by the artist - $200




Late Air Test




Signed by the artist - $175



Lone Wolf




Signed by the artist - $185






A Long Way From Ridgewell




Signed by the artist - $185




Luftwaffe Meteor




Signed by the artist - $185



Luftwaffe Sting




Signed by the artist - $195






Making Angels


Signed by the artist - $175



Mediterranean Emil




Signed by the artist - $175



The Merge




Signed by the artist - $200






Merlin the Wizard




Signed by the artist - $175




Meteor Launch




Signed by the artist - $175



North of Track




Signed by the artist - $175






One Probable




Signed by the artist - $185




Outbound Blenheims




Signed by the artist - $175



Pathfinder by Moonlight




Signed by the artist - $210






Pegasus Bound




Signed by the artist - $175




Princess Elizabeth




Signed by the artist - $195



RAF F-35B Lightnings




Signed by the artist - $185






Rise of Eagles




Signed by the artist - $165




Scampton Steel




Signed by the artist - $175



Seventy Five for IV




Signed by the artist - $175






Sorbo Leader Attacking!




Signed by the artist - $195




Stephenson's Stuka




Signed by the artist - $200



Stick to Me Like Glue




Signed by the artist - $195






Stormbirds Over the Rhine




Signed by the artist - $185




Strike in the Aegean




Signed by the artist - $175



Sturm!




Signed by the artist - $175






Sunderland Struggle




Signed by the artist - $175




Sunlit Silence




One pilot signature - $195



Sunward I've Climbed




Signed by the artist - $175






Swarm!




Signed by the artist - $175




Tally Ho!




Three pilot signatures - $195



Top Floor Please




Signed by the artist - $175






Tuck's Luck




Signed by the artist - $185




Two's Company




Signed by the artist - $185



Unescorted to Germany




Signed by the artist - $195






V for Vulnerable




Signed by the artist - $195




A Very American Boeing




Signed by the artist - $225



A Very Special Realationship




Signed by the artist - $175






What if Heaven Falls?




Signed by the artist - $210




The Wisest Bird




Signed by the artist - $195





Zero




Signed by the artist - $195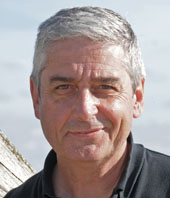 Aviation artist Alex Hamilton says, "Apart from GCE 'O'and 'A' levels (who remembers those?!), I have had no formal training in art. Since I was a youngster though, I have been drawing aeroplanes. I recall cycling home from the Biggin Hill air show, close to where I grew up, and trying to draw the aircraft I had seen.
After leaving school, I was lucky to get a junior "gofer" job in a commercial illustration studio in London. This was the start of a career in illustration, and I went freelance about 25 years ago.
Along the way, I have done work for clients such as Rolex, British Airways, Ford, Jaguar, Thomas Cooke and many more.
Over the years, my spare time had often been filled with drawing or doodling the usual suspects; Spitfires, Messerschmitts, Heinkels, Hurricanes and Lancasters. Many friends and acquaintances suggested I concentrate more on my interest in aviation art.Therefore, in 2002, I joined the Guild
of Aviation Artists. I had known of the Guild for some time, and had been to view their exhibitions.
In 2003 I entered four paintings in their Annual exhibition, and felt honoured and thrilled to have one of them, "Sunlit Silence" voted Aviation Painting of the Year. Moreover, I received another award, the Arthur Gibson Memorial Trophy for best first time exhibitor. His Royal Highness
Prince Andrew made the presentations at the opening ceremony".